Need An Aviation Medical?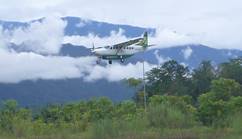 Aviation Medicals
At our centrally located clinic in the CBD our friendly staff have been providing medical services for more than 10 years. We are able to assess you for CASA class 1,2 and 3 Aviation Medical Certification. Dr Chris Rynn is our recognised Designated Aviation Medical Examiner (DAME) with postgraduate qualifications in aviation medicine.
Class 1 Aviation Medicals
Thinking of a career in aviation? Commercial pilots, flight engineers, and flight navigators require annual medical certification to a class 1 standard. You will be assessed in accordance with the Civil Aviation Safety Regulations. Sometimes lung function tests, blood tests and hearing tests are required for these medicals, and we have the facilities to perform these at our clinic.
Class 2 Aviation Medicals
Student pilots, private pilots, commercial balloon pilots and flight radio operators also require regular medicals, but less often than class 1 certificate holders.
Class 3 Aviation Medicals
Designed specifically for air traffic controllers, these in-depth health assessments are required every two years.