Travel Medicine Centre Perth
Welcome
We are a specialised travel medicine clinic providing a comprehensive health service to all travellers.
Our aim is to keep you healthy while you are overseas for your work, holidays, and adventures. If you are unwell on your return, we are also able to help you manage your medical problems and get you back on your feet again as soon as possible.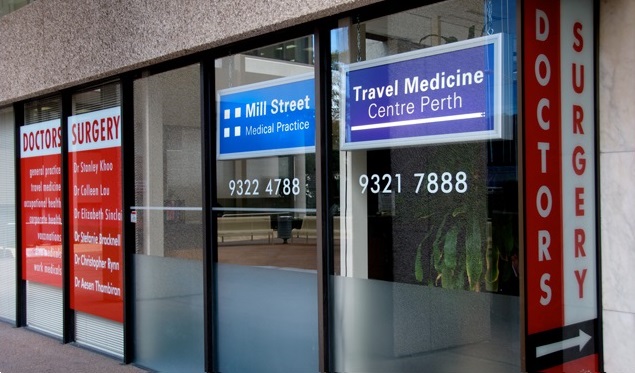 Located on the same premises is the Mill Street Medical Practice, a fully equipped general practice. All of our doctors have Vocational Registration with the Royal Australian College of General Practitioners, and are experienced with all aspects of general practice.